The Office of Faith Formation promotes lifelong faith formation for Arkansas Catholics by empowering, resourcing and certifying parish catechetical leaders, coordinators of Christian initiation, parish catechists and Christian initiation teams. We strive to implement the General and National Directories for Catechesis, the Rites of Christian Initiation and other Church documents related to catechesis, Christian formation and initiation.
---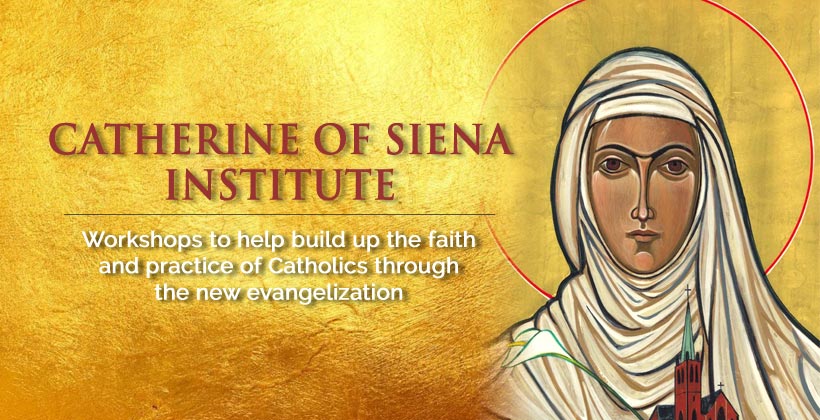 The Catherine of Siena Institute is offering Called and Gifted workshops and Ananias Training events from September 2018 through April 2019. Visit our calendar and click on a workshop to register in your area.
---
Ministries
Catechist formation and certification is available for parishes and schools to ensure that those who teach the faith have the understanding and knowledge to share it.
---
This five-year, bilingual program forms Catholic men for ordination to the permanent diaconate. Learn more about this process.
---
The Faith Formation Office offers a variety of programs for youth and adults in English and Spanish to help participants grow their relationship with God and his Church.
---
This Q&A details the Rite of Christian Initiation of Adults, the process by which men and women become members of the Catholic Church.
---
The Faith Formation Office recommends these resources, by grade level, for use in parish catechetical programs.
---
This feature offers information and resources for those who previously practiced the Catholic faith and now wish to return to that practice through the sacraments.
---
This program, provided in English and Spanish, is designed to help young adults go out into the world and proclaim the Good News.
---
This Catholic movement was founded in 2006 by Jaime Torres, a former gang leader, to reach people who are struggling with drug and alcohol addictions.
---
FORMED was founded in 2015 to pool together a variety of Catholic resources that are accessible to subscribers on demand. Making these materials easily accessible may help parishes "engage those who may be disengaged from the parish and help draw them into the community." See List of Participating Parishes
---
Services
This office assists parish catechetical leaders, pastors and Christian initiation coordinators with:
Planning, implementing and evaluating a total parish catechetical process
Planning Vacation Bible School
Resources for children with special needs
Guidelines for sacramental preparation and celebrating the sacraments of initiation and reconciliation
The staff also provides resources for:
Faith formation to youth and adults
Hispanic catechesis
Area/diocesan meetings for parish catechetical leaders and Christian initiation coordinators
Implementation of diocesan goals regarding catechesis and Christian initiation