New events precede Mass for Life Jan. 20
Published: January 16, 2019
---
Catherine Phillips, diocesan respect life director, discusses respecting all life, from conception to natural death, and the events being held to mark the anniversary of the Roe vs. Wade decision in Little Rock in the Arkansas Catholic podcast above. Click on the play button to listen.
---
Bishop Anthony B. Taylor will celebrate the annual Mass for Life Sunday, Jan. 20 at noon in Robinson Performance Hall in Little Rock. The Mass is being moved back to a larger, downtown facility this year to allow for one Mass, rather than the two Masses previously held at the Cathedral of St. Andrew. The new location can accommodate up to 2,600 people.
Each year, this Mass is celebrated to mark the anniversary of the U.S. Supreme Court's Roe v. Wade and Doe v. Bolton decisions that legalized abortion in the United States in 1973. It, along with the related events below, is an opportunity for Catholics statewide to come together and pray for an end to abortion and for all life, from conception to natural death, to be protected and respected.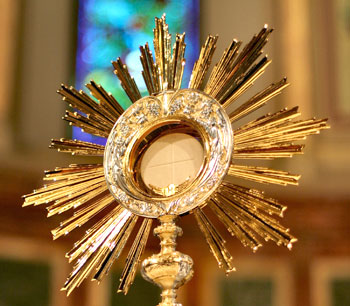 The Mass will be preceded by the new Eucharistic Procession for Life, which will begin at 10 a.m. in the plaza in front of the Doubletree Hotel. Participants will follow the Blessed Sacrament, walking more than a mile while praying and singing through Riverfront Park before ending at Robinson Center before Mass.
All are welcome to take part in this public witness to our faith. Park in the parking garage and walk all or part of the procession route, or park at the River Market and join in the middle of the procession. In case of snow, the procession will take place in an alternate, indoor route in Robinson Center.
In addition, parishes throughout the Diocese of Little Rock are asked to offer a Vigil for Life, with adoration of the Blessed Sacrament, beginning Saturday evening, Jan. 19 and continuing through Sunday morning, Jan. 20 in preparation for the Mass for Life.
Also new this year is the Hearts for Life Conference. This pro-life conference for adults will be held at the same time the Weekend for Life is taking place for high school students. This new event was developed to give adults the same opportunity as the youth to go deeper into the Church's teachings on the life and dignity of the human person, while also providing a convenient and economical lodging option for those traveling to Little Rock to attend the Mass and March for Life.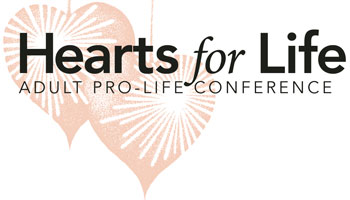 The Hearts for Life Conference will be held from 5 p.m. Saturday, Jan. 19 to 9 a.m. Sunday, Jan. 20. It will include discussions on end-of-life decisions, pro-life legislation and facing an "adverse pre-natal diagnosis." Speakers will include: Caryn Hoyt of Conway; Patrick Gallaher, director of Catholic Charities of Arkansas; Sister Chabanel Finnegan, RSM, of Fort Smith; Deacon Matt Glover, chancellor for canonical affairs; and Catherine Phillips, diocesan respect life director.
A time of prayer and adoration will be held as well as a movie and activities will be available for children who attend with their parents. The cost is $40 per person, which includes lodging at Fletcher Hall, on the campus of St. John Catholic Center, dinner Saturday evening and breakfast Sunday morning.
The fee without overnight accommodation is $20 per person. Additionally, participants have the option to purchase a boxed lunch for Sunday after Mass. This lunch is $8 and must be ordered at the time of registration. Registration will remain open as long as space is available. To register, contact Catherine Phillips at (501) 664-0340, ext. 326.
The Mass for Life, Eucharistic Procession for Life and Hearts for Life Conference are all sponsored by the diocesan Respect Life Office. For more information, call this office at (501) 664-0340.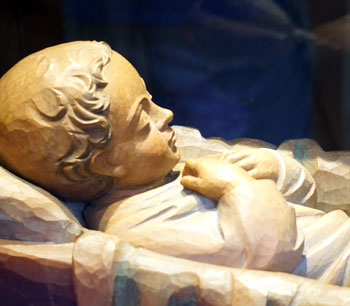 The annual March for Life will follow the Mass for Life beginning at 2 p.m. around the State Capitol grounds. The march, sponsored by Arkansas Right to Life, begins between Battery and Wolfe streets on West Capitol Avenue.
Keynote speakers will be Courtney Beck, who obtained an abortion by judicial bypass of the Arkansas Parental Notification law, and Christa Brown, coordinator of the Abortion Pill Rescue program for Heartbeat International. For more information about the march, contact Rose Mimms, director of the Arkansas Right to Life, at (501) 663-4237. Other marches are planned for Fayetteville and Jonesboro.
For those unable to attend these events, the U.S. bishops' Committee on Pro-Life Activities is sponsoring the Nine Days for Life campaign from Jan. 14-22. It is a multi-faceted novena for the respect and protection of every human life. Each day, a different intention, in English or Spanish, is accompanied by a short reflection, suggested actions, and related information.
To have these sent to you automatically, subscribe to receive the novena and daily text messages. An app is available in English and Spanish. Or follow this event on Facebook. Or watch the opening Mass of the National Prayer Vigil for Life on EWTN and CatholicTV at 4:30 p.m. (central time) Thursday, Jan. 17.
---