Msgr. Malone to be bishop of Shreveport
Published: November 19, 2019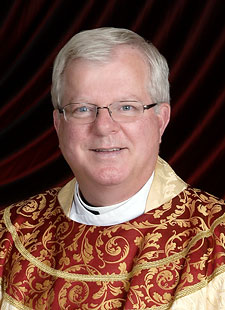 En Español
Pope Francis has appointed Msgr. Francis I. Malone, JCL, PA, bishop of Shreveport, La. The appointment was announced Tuesday, Nov. 19 in Washington, D.C., by Archbishop Christophe Pierre, apostolic nuncio to the United States, and Bishop-elect Malone was in Shreveport for the official announcement.
The Diocese of Shreveport is in the state of Louisiana and has a total population of 812,200 of which 41,335 are Catholic. The ordination and installation Mass will take place at 2 p.m., Jan. 28, 2020 in the Shreveport Convention Center.
Bishop-elect Malone, 69, chancellor for ecclesial affairs in the Diocese of Little Rock and pastor of Christ the King Church in Little Rock, succeeds Bishop Michael G. Duca, now head of the Diocese of Baton Rouge, La., where he was installed Aug. 24, 2018. To learn more, read Arkansas Catholic.
---