Join Project Rachel healing group Sept. 23
Published: September 10, 2021
Are you living with shame, regret or fear? Forgiveness, peace and hope are possible after an abortion. Begin or continue your healing journey in a non-judgmental group where you are not alone. Come to the next Project Rachel Healing Group, which will be held on Thursday evenings from Sept. 23 to Nov. 11 in the Little Rock area. Participation is strictly confidential. The exact location of the meetings are disclosed only to participants.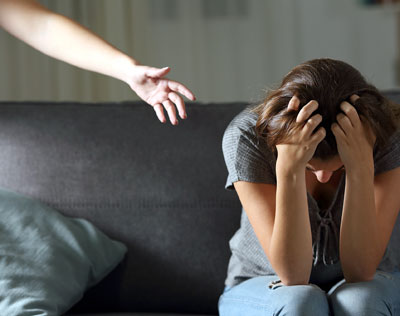 The healing group is sponsored by Project Rachel, a ministry of the diocese's Respect Life Office. It is Catholic in nature, but anyone who desires to begin or continue their journey to hope and healing is welcome to attend.
For more information, please text or call confidentially (501) 663-0996 (direct phone line) or email Rosario Puello, Project Rachel coordinator. If Thursdays don't work, other days or times are possible. Please call to discuss options.
For more information about the Project Rachel ministry, visit the Hope After Abortion website. It offers prayers, testimonials, information on the psychological effects of abortion and other resources to help you or someone you know begin the healing process.