Charismatic conference marks 50 years
Published: June 22, 2021
Bishop Anthony B. Taylor will celebrate the opening Mass for the 2021 Arkansas Catholic Charismatic Conference at 6 p.m. on Friday, July 23 at the Wyndham Riverfront Hotel in North Little Rock. This event, which is celebrating its 50th anniversary, will be held July 23-25.
In addition to Mass, the conference will offer praise and worship music, prayer, workshops, a healing service, eucharistic adoration, the sacrament of reconciliation and vendors selling Catholic items and books. Programs are available for children, teens and adults. See full conference schedule. Visit the website for details about overnight accommodations.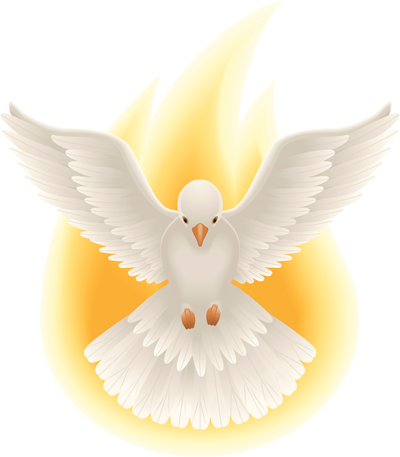 Since the 2020 conference was canceled because of the COVID-19 pandemic, the theme was carried over and combined to create this year's joint theme: "So Great a Cloud of Witnesses: Chosen and Called, Saints." The first part is based on Hebrews 12:1 and the second part reflects the anniversary celebration.
Featured, guest speakers will be Fathers Philip Scott and Jose Maria Castillo of the Family of Jesus the Healer, a community of priests, brothers and sisters in Peru. Father Scott is the founder of the community, which prays to be healed and formed into a family by the divine family (Father, Son and Holy Spirit), and Father Castillo, who holds a master's degree in theology and Christian ministry from Franciscan University, serves as a prison chaplain.
Johnnette S. Williams, who was scheduled as the featured speaker for the 2020 conference that was canceled, will also speak at this year's conference. She is the founder and president of Women of Grace and Living His Life Abundantly International, Inc. as well as well-known Catholic television and radio personality, speaker, author and retreat director.
Susej Thompson, faith formation and music director for Our Lady of the Holy Souls Church in Little Rock, and youth and young adult Life in the Spirit ministry leader for the Arkansas Catholic Charismatic Renewal, will serve as praise and worship leader.
This annual event is sponsored by the Arkansas Catholic Charismatic Renewal Services of Little Rock. To register or get more information, visit the website or call Linda Williams at (501) 753-1553, or Rita Edwards at (501) 317-7167.