Catholic schools make AP honor roll
Published: December 14, 2017
The Catholic schools of Arkansas, as a school district, have been named to the College Board's eighth annual AP District Honor Roll. The honor roll recognizes 447 school districts in the United States and Canada that have increased access to Advanced Placement (AP) coursework while maintaining or increasing the percentage of students earning scores of 3 or higher on AP exams.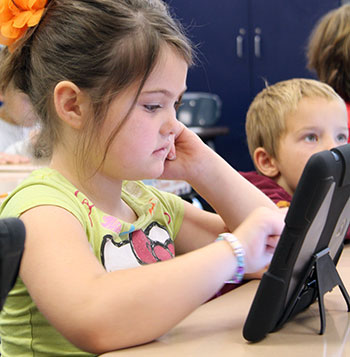 There are 27 Catholic schools in the Diocese of Little Rock, which enroll 6,706 students in preschool, elementary and middle school, junior high and high school. To learn more about Arkansas' Catholic schools, including test scores, go to school statistics.
According to the College Board, reaching these goals shows that Catholic schools in Arkansas are successfully identifying motivated, academically prepared students who are ready for AP, regardless of ethnicity.
"Congratulations to all the educators and administrators in this district who have worked to clear a path for more students of all backgrounds to participate and succeed in AP," said Trevor Packer, head of AP and Instruction. "These educators and administrators are fostering a culture in their schools and classrooms that allows students to face new challenges and build the confidence to succeed."
Inclusion in the AP District Honor Roll is based on a review of three years of AP data, from 2015 to 2017, looking across 37 AP exams, including world language and culture. The following criteria were used:
Increased participation and/or access to AP by at least 4 percent in large districts, at least 6 percent in medium districts, and at least 11 percent in small districts;
Increased or maintained the percentage of American Indian/Alaska native, black, Hispanic and native Hawaiian/other Pacific islander students taking exams and increased or maintained the percentage of

American Indian/Alaska

n

ative,

b

lack, Hispanic and

n

ative Hawaiian/

o

ther Pacific islander students

scoring 3+ on at least one AP exam; and
Improved or maintained performance levels when comparing the 2017 percentage of students scoring a 3 or higher to the 2015 percentage, unless the district has already attained a performance level at which more than 70 percent of its AP students earn a 3 or higher.
To see a list of all school districts that made the honor roll, visit the College Board. For more information about Catholic schools in Arkansas, contact Marguerite Olberts, associate superintendent for Catholic schools, at (501) 664-0340, ext. 394 or visit Catholic schools of Arkansas.