Natural Family Planning
Natural Family Planning (NFP) is an umbrella term to describe the methods used to achieve or avoid pregnancy based on observation of the naturally occurring signs and symptoms of the fertile and infertile phases of a woman's menstrual cycle. Couples using these methods to avoid pregnancy, abstain from sexual intercourse and genital contact during the fertile phase of the woman's cycle. No drugs, devices or surgical procedures are used to avoid pregnancy. The methods of NFP reflect the dignity of the human person within the context of marriage and family life and promote openness to life and the value of the child. By complementing the love-giving and life-giving nature of marriage, NFP can enrich the bond between husband and wife. (Standards for Diocesan NFP Ministry, 2010) | Parenting Resources | One More Soul
Natural Family Planning Methods
Natural methods are generally divided into two categories: Sympto-Thermal method (STM) and Ovulation method (OM). A third option is the St. Anne FertilityCare™Center Classes in Bentonville. Visit the websites provided below to find out which method best fits your lifestyle as husband and wife. There is a fee for classes that includes supplies and services. Scholarships are available. For more information, email Elizabeth Reha in the Family Life Office or call her at (501) 664-0340, ext. 373.
Read testimonials from Catholic women in Arkansas in "The Blessings of Life," a six-part series from Arkansas Catholic. Dana Dodge writes about how natural family planning changed her life for the better. Erin Pohlmeier explains why contraception is bad for women, followed by Anna Ostrom's writing about the physiological consequences of contraception. Mary Stengel discusses the dignity of motherhood, Franchelle Jaeger speaks about responsible parenthood, and Brooke Glover discusses being both a faithful Catholic and working woman.
1. Sympto-Thermal Method (STM)
Sympto-thermal methods are multi-indexed methods of NFP. A woman is taught to observe her multiple signs of fertility. STM methods teach a woman to observe her primary signs of fertility (cervical mucus, basal body temperature and cervical changes). The secondary signs of fertility (breast tenderness, back pain, etc.) are also taught. Among STM providers, variations exist in some rules, charting two or more of the primary signs of fertility, as well as differences in chart symbols. Despite the variations, all refer to the multi-indexed methods as "STM." The following options are available: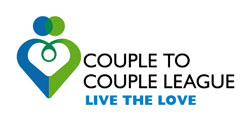 Couple to Couple League (CCLI) believes learning and practicing NFP helps couples learn how to love one another fully and unselfishly. This translates into happy, stable marriages and families, open to life and sexual virtue. You may register online for a class live and onsite (classroom setting held locally), live and online (virtual classroom) or self-paced and online (online classroom with guidance from teaching couple).
Register in English Register in Spanish

Understanding the central role of reproductive endocrinology in the management of women's health, FEMM empowers women to achieve their health and fertility goals. Informed women can identify health and cycle irregularities, and have the tools they need to seek advanced care and support. FEMM providers offer comprehensive physical and lab workups to diagnose and treat the root cause of health conditions, rather than simply managing symptoms. Classes are online.

Method uses an algorithm that helps women and couples find their fertile window by interpreting biological signs of fertility. These signs of fertility are manifested in the activity of reproductive hormones found in urine, changes in cervical mucus and/or fluctuations in basal body temperatures. Self-paced, online classes available.
Register in English or Spanish

The primary mission of NFP International is to promote and teach Natural Family Planning. This includes ecological breastfeeding, systematic NFP, marital chastity, and the call to generosity in having children and raising them in the ways of the Lord. A secondary mission is to uphold traditional Christian teaching about love, marriage and sexuality and to provide materials that people can use to improve their spiritual lives. Home study course in English only.
Register for Home Study Course
SymptoPro Fertility Education has been providing quality, effective, personalized fertility charting instruction for over 35 years. We firmly believe that every woman and every couple has the right to understand the way their bodies work and what a woman's healthy cycle looks like. No matter your reason for learning, our staff of experienced instructors are ready to walk with you, providing personal support, instruction, and expert recommendations through every phase of your reproductive life. Register for an online course or search for a local instructor.
2. Ovulation Method (OM)
Approximately at the time of a woman's ovulation, a type of mucus is secreted by the cervix. This primary sign of fertility indicates when a woman is potentially fertile. The woman's correct observation of her cervical mucus is the basis of all cervical mucus methods (CMM). The term "Ovulation Method" or "OM" has become an umbrella term for most cervical mucus methods.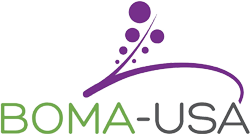 BOMA-USA provides education and training for The Billings Ovulation Method®, which is a natural method of fertility management that teaches you ​to recognize the body's natural signs of fertility. In-person and online courses available. Find a teacher in your area.
3. St. Anne FertilityCare™Center Classes in Bentonville
The St. Anne FertilityCare™Center offers classes using the Creighton Model FertilityCare™ System (CrMS), which is based upon the knowledge and understanding of the naturally-occurring phases of a woman's fertility and infertility. CrMS relies upon the standardized observation and charting of biological markers that are essential to a woman's gynecolocical and reproductive health. Now, a woman can know her cycles and use this information for the maintenance of her health. Further, couples can use this knowledge to plan their family and build their future together. For more information, visit the St. Pope Paul VI Institute, the international home of FertilityCare and NaProTechnology.
Contact St. Anne FertilityCare™Center