Healing possible through Project Rachel
Published: January 7, 2019
Has abortion left you with a broken heart? You are not alone. There is hope. Project Rachel offers an integrated approach to healing for anyone suffering from a past abortion experience. This ministry reaches out to women, men and their families with spiritual, psychological and emotional support. Participants are invited to receive the healing grace of God through sacramental reconciliation, counseling and prayer through the following programs: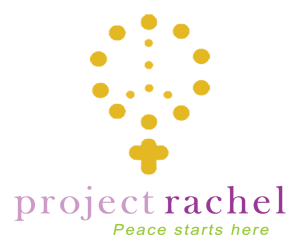 Day of Prayer and Healing Retreats — offered in a safe, loving and prayerful environment for retreatants to begin or continue their healing journey. The next retreat will be held Saturday, Jan. 12 in Subiaco followed by another one on Saturday, Feb. 2 in Little Rock. Available in English and Spanish.
Support Groups — begin meeting in the spring and fall for nine weeks,with small groups of four to six, in various locations throughout Arkansas. The next support groups will be offered from Feb. 17 to April 28. Available in English and Spanish.
These events help women and men journey toward healing in a non-judgmental environment. Activities are Catholic, but all are welcome to attend. Participation is kept confidential and the exact location and details are disclosed only to participants. To register or get more information about these events, e-mail Helen Malchan-Evans, Project Rachel coordinator, or call her at (501) 663-0996. (All e-mails and calls are kept strictly confidential.)
Project Rachel is a ministry of the Respect Life Office. To learn more about Project Rachel, read this testimonial from an Arkansas woman. For more about this program worldwide, visit Hope After Abortion, which offers resources and testimonials in English and Spanish.