Enter the 2023 directory photo contest
Published: January 25, 2022
Arkansas Catholic is running a contest to choose a photo for the cover of the 2023 diocesan directory. Any Arkansas photographer 18 or older, professional or amateur, can enter their photo of a Catholic church or institution in the diocese.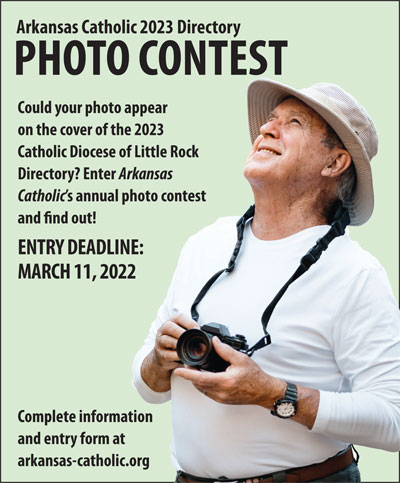 March 11 is the deadline to enter the contest. It is free to enter. Complete rules are listed in this contest entry packet (which includes the rules, official entry form and a sample model release form).
The first-place winner gets a copy of the directory and a one-year print subscription to Arkansas Catholic ($45 total value).
Robert Alexander, of Little Rock, took the winning photo for last year's directory photo contest. His photo of Calvary Cemetery in Little Rock was featured on the cover of 2022 directory.
This annual print directory is published by Arkansas Catholic, the official newspaper for the diocese. For more information, email Emily Roberts at eroberts@dolr.org.