Catholic schools offer holistic education
Published: January 27, 2017
"Catholic schools are integral to our nation's character — serving the common good, strengthening local communities, and building the Kingdom of God on earth," said Bishop George Murry, chairman of the U. S. Conference of Catholic Bishops (USCCB) Committee on Education, in a statement about Catholic Schools Week.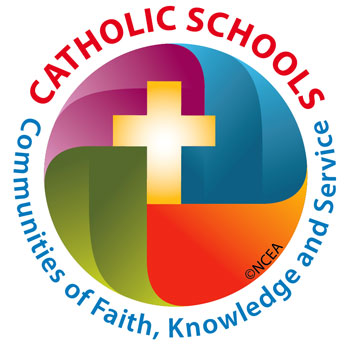 Catholic schools nationwide are celebrating this annual observance Jan. 29 - Feb. 4. In Arkansas, Catholic schools are hosting open house events, service projects, special Masses and prayer services, lunches with grandparents, special academic and sporting events, games and more. Many are open to the public. Visit Arkansas Catholic to see a sampling of these activities or contact a Catholic school in your area for more information.
Vernell Bowen, superintendent of schools for the Diocese of Little Rock, offers advice for parents researching schools for their children in the newest edition of Catholic Schools Herald. "Although I feel that all our Catholic schools provide quality education, I always tell parents they need to go and visit each Catholic school in the area and decide which school seems to fit their child's needs." She included an extensive list of questions parents should ask when visiting a school.
"Catholic schools provide a well-rounded education. It is important to note that challenging academic subjects are balanced with additional instruction and activities that are an integral part of the educational experience. Parents need to ask about the opportunity to participate in the arts, music, sports and community service projects," she advised. "As you prepare to choose a school for your child, remember hundreds of thousands of families send their children to a Catholic school each day. A Catholic school is more than a place to gain academic knowledge. While providing a strong educational program, Catholic schools are special because they are communities of faith as well as knowledge."
Catholic schools in Arkansas
The following statistics are from Catholic schools in Arkansas. To find a Catholic school near you, visit our school directory. For more information about our schools, visit the diocesan Catholic Schools Office.
Number of Catholic schools: 27

Total elementary and high school enrollment: 6,799

Enrollment in preschools: 737

Professional staff: 649

Stanford 10 achievement tests cover all academic subjects for students in first through eighth grades. The average score for the Stanford 10 is 50 percent. Any score above 50 percent is above average. The scores for students in Arkansas Catholic schools range from 61 to 78 percent.

The average composite score among high school students in public schools in Arkansas on the 2016 ACT college entrance exam is 20.2. The average composite score among Catholic school students is 24.5.