Catholic schools closed for school year
Published: April 7, 2020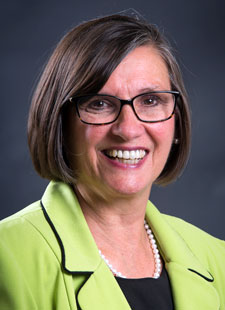 Theresa Hall, superintendent of Catholic schools, made the following decision on Monday, April 6, 2020.
"As per Governor Hutchinson's announcement and with the approval of Bishop Anthony B. Taylor, the Catholic schools in the Diocese of Little Rock will not have onsite instruction for the remainder of this school year. The schools are to continue to use AMI days focusing on the core subjects and most important standards in our curriculum."
"Sincerely,
Theresa Hall
Superintendent of Catholic Schools
Diocese of Little Rock"
This decision comes after closing schools first on March 16-30 to minimize the spread of COVID-19. On March 19 the decision was made to keep schools closed through April 17. To learn more about the decision to keep schools closed for the remainder of the school year and how schools are adapting to this crisis, read Arkansas Catholic.