CISLR partners with Mexican Consulate
Published: July 10, 2018
The following article was originally published in Catholic Charities Connections, a special section of Arkansas Catholic, on June 16, 2018.
Catholic Charities of Arkansas' Catholic Immigration Services in Little Rock (CISLR) recently began partnering with the Mexican Consulate in Little Rock. The two organizations have met twice so far in 2018.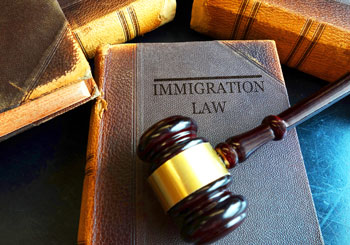 They first met at the consulate, followed by CISLR hosting them. Employees of CISLR as well as others within Catholic Charities of Arkansas have met with both the consul and deputy consul. Through their meetings, it became evident that much of their work overlapped, which led to the realization that the two organizations could work together, along with teaching and learning from one another.
The hope is that the collaboration will better serve the community, especially the Mexican immigrant community. Some of the collaborative works involve a monthly presentation by CISLR at the Mexican Consulate. The presentation consists of teaching Mexican immigrants about their rights and an overview of immigration laws, to assist individuals in knowing if they may or may not qualify for an immigration benefit.
CISLR will also travel with Mexican Consulate staff at times when they have their "mobile consulates" in different areas around Arkansas, to give presentations and provide individual consults if needed. Recently, the Mexican Consulate hosted the first-ever Hispanic Job Fair in Little Rock, where they invited CISLR to answer questions about immigration law.