<
#OneChurchArkansas
One Church: Unite Arkansas in Faith & Mission
Click on the button above to donate online to the One Church: Unite Arkansas in Faith and Mission initiative that supports a rural mission that needs a leg up to become a thriving community. For more information, contact Rebecca Cargile at Catholic Charities of Arkansas at (501) 664-0340.
We invite you to join the Diocese of Little Rock's newest initiative. One Church: Unite Arkansas in Faith and Mission supports a rural mission in our diocese that needs a leg up to become a thriving community. This year's partner is Holy Spirit Church in Hamburg, a young parish in southeast Arkansas that has a new parish building that it would like to pay off so it can offer more spiritual and social programs in the church and community. | Leer en español.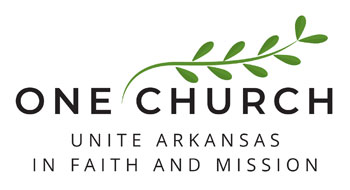 A Firestone tire shop was converted into a sanctuary, office and parish hall for the community in 2013. At the time, no extra money was available to replace the roof. Inside the parish hall, the walls were left plain and no carpet was installed to save additional renovation costs. There is room on the property for a playground but no extra funds to make that happen. Like a lot of young families, the parish has enough money to pay its mortgage and utilities, but little is left to allow the church is offer more programs and ministries.
With donations from One Church, the parish will pay off its mortgage and refocus its budget on adding new programs and ministries that aid this growing parish family. The parish needs a one-time boost to help it pay off its debts. Parishes in the Diocese of Little Rock may choose to support this initiative in various ways, from a second collection to a fundraiser through the youth group. More ideas can be found here. Families are invited to donate now by making an online gift or mailing a check to: Catholic Charities of Arkansas, 2500 N. Tyler St., Little Rock, AR 72207. Checks should be made payable to: "Diocese of Little Rock-One Church" with the notation "Holy Spirit Hamburg."
---
Parish Toolkit
Download the following resources for use in your parishes. If you have any questions about these materials, e-mail Emily Roberts or call her at (501) 664-0125. Donation envelopes to hand out during Masses, fundraisers and special events are available by e-mailing Rebecca Cargile or calling her at (501) 664-0340.
Social Media Hashtag
#OneChurchArkansas
Logo in English
Color (jpeg) / Color (PDF) / Color (png)
B&W (jpeg) / B&W (PDF) / B&W (png)
Logo in Spanish
Color (jpeg) | Color (PDF) | Color (png)
B&W (jpeg) | B&W (PDF) | B&W (png)
Logo (Bilingual)
Color (jpeg) | Color (PDF) | Color (png)
B&W (jpeg) | B&W (PDF) | B&W (png)
Letter from Bishop Anthony B. Taylor
Bulletin Announcement
Bilingual (PDF)
Bulletin Fillers
One Church Flyer
Facebook Graphic
English (jpeg) | Spanish (jpeg)
Frequently Asked Questions
---