Our Father beckons: "Return to me with your whole heart." In his 2018 message for Lent, Pope Francis explains that "God in his providence offers us each year the season of Lent as a 'sacramental sign of our conversion.' Lent summons us, and enables us, to come back to the Lord wholeheartedly and in every aspect of our life." Lent is the primary penitential season of the liturgical year. We partake in Lent with prayer, fasting and almsgiving. Lent begins on Ash Wednesday and ends with the Easter Triduum — Holy Thursday, Good Friday and Holy Saturday. The Triduum is the liturgical celebration to help us embrace the ultimate act of love: Jesus' passion, death and resurrection, the foundation of the Christian faith. We offer the following resources to help you get the most from your time in desert.
---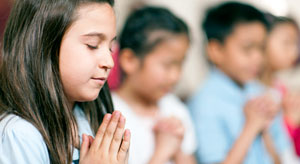 Increase your prayer time during Lent by taking part in adoration of the Blessed Sacrament, a virtual Way of the Cross, reflecting on the Scriptures, praying for others' needs on our Prayer Book of Intentions or adding traditional Catholic prayers in English, Spanish and Latin to your time with God.
According to the Catechism of the Catholic Church, Lent reflects the 40 days Jesus spent in the desert fasting and praying before his public ministry began. While Moses (Exodus 34:28) fasted to prepare for God's revelation, Jesus took it a step further by doing the practice out of love.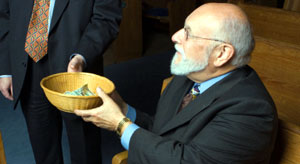 Share what you have with those in need through Catholic Arkansas Sharing Appeal, the Catholic Schools of Arkansas Scholarship Appeal, the special collections during Lent, including the Holy Thursday Collection for Diocesan Seminarians and the CRS Rice Bowl, which helps people in developing countries around the world.
Denying ourselves of normal pleasures is only a small part of participating in Lent. Acts of penance put into physical reality what should be happening in our hearts. Here we examine how performing the corporal and spiritual works of mercy can help us love one another as we love ourselves.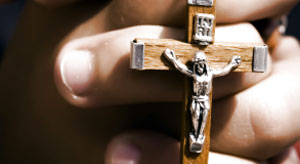 Why do we receive ashes on Ash Wednesday? Are Sundays part of Lent? What are the rules about fasting and abstinence? Why should we perform acts of penance? Why can't we eat meat on Fridays? What is the significance of the color purple during Lent? Learn the answers to these questions and much more.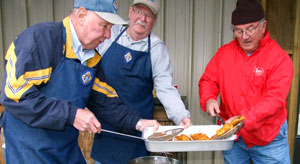 Catholic parishes across Arkansas are hosting lots of activities during the season of Lent including the Stations of the Cross, fish fries, soup suppers, parish missions, eucharistic adoration, retreats, Bible studies, religious education programs and more.
Many people perform acts of penance by "giving up" something, such as candy, soda or a favorite video game. As an alternative, we offer 10 Ways to Deepen Your Experience of Lent by "taking up" a practice you wouldn't do otherwise, like doing a Bible study, volunteering at a social service agency or trying a new form of prayer.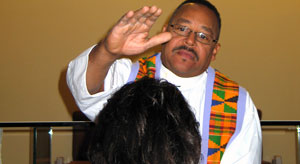 "Even now, says the Lord, return to me with your whole heart ..." (Joel 2:12). This Scripture begins the first reading on Ash Wednesday, and sets the tone for the entire season of Lent. To reconcile with God and the Church community is the function of the sacrament of reconciliation.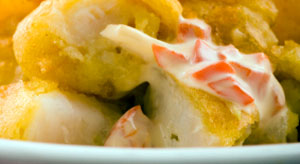 Sample these recipes submitted by Arkansas Catholic readers who shared dozens of their favorite meatless meals, which are divided into the categories of main dishes, casseroles, soups and side dishes. Are you hungry yet?