Saturday, July 28, 2018 - Sunday, Oct. 21, 2018
Location: St. John Catholic Center
City: Little Rock
Contact: Sr. Sister Silvia Garza, MCP
Phone: (501) 664-0340, ext. 364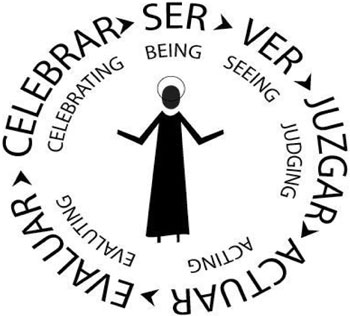 Youth and single young adults ages 16 and older are invited to participate in the Formation Course in Hispanic Youth Ministry, an eight-course training program presented in Spanish, certificated by the Institute for Faith and Life and sponsored by the diocesan Hispanic Ministry Office.
These weekend workshops will be held from 8 a.m. on Saturdays to 5:30 p.m. on Sundays on the following dates: July 28-29, Aug. 18-19, Sept. 22-23 and Oct. 20-21. Courses will include: Introduction to Youth Ministry; Jesus: Center and Goal of Youth Ministry; The Sacraments and Christian Living; Maturation Process as Persons; The Young Church of Today and the its Mission Among Young People; Processes, Methods and Techniques for an Effective Youth Ministry; Fundamental Principals of Ministry Planning; Spirituality of Young People in Youth Ministry; and Retreat of the Vine Dresser.
The cost is $260 per person and the deadline to apply is May 23. To register, download and return the registration form (en español) to the address provided with fee. For more information, contact Sister Silvia Garza, MCP, associate director of Hispanic youth ministry, at (501) 664-0340, ext. 364.