Youth to explore search for God June 28-30
Published: May 10, 2019
To register, download and return this form with fee. Scholarships are available. Call the Catholic Youth Ministry Office at (501) 664-0340 for more information.
Applications are now being accepted for Search #146. This event will be held at St. John Catholic Center in Little Rock June 28-30. Search is a faith formation program for rising high school juniors and seniors as well as recent graduates designed to help them get to know themselves better, deepen their relationship with Christ and find support in living out their faith in the world.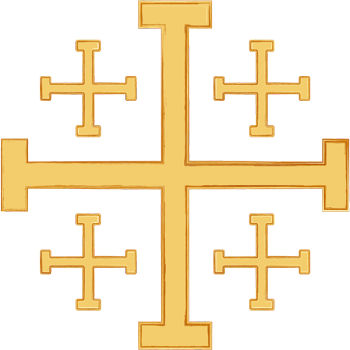 The retreat team is made up of teens and adults who have already attended Search. Though it is a Catholic program, Search is open to teens of all faiths. The fee to attend Search is $135. Scholarships are available. The deadline to apply is June 10. Space is limited. To register, download and return the registration form with deposit or complete fee to the address provided.
Search is sponsored by the diocese's Catholic Youth Ministry Office. The next Search weekend will be held Dec. 6-8. For more information, contact Trish Gentry at (501) 664-0340, ext 418.
The Search Prayer
Lord, there are a great many people who are searching for you and trying to find a place for you in their lives. Others are trying to renew their faith in you, to rediscover your love and grace and keep it forever. I am part of these many people who need you. Please be with me throughout my search and renewal of faith in you. Your love is unconditional and will help the road ahead seem easier. Help me to put my trust in you, to rely on you in times of need and to share with you my times of joy. Help me to know that you will always be there for me, for this Search, the fourth day, and all of the other personal searches I will have. Thank you for making me the unique person I am, and thank you for loving me as "ME." Help me to always know this and help me to always love you. Through your Son, Jesus Christ. Amen.