November is National Adoption Month
Published: November 3, 2017
National Adoption Month is both a time to celebrate and support adoptive families as well as raise awareness to the thousands of children nationwide who are in foster care and need a forever home.
Private Adoption
In the Nov. 4 issue of Arkansas Catholic, adoption is highlighted in a variety of ways. There are articles on interracial adoption, reunification with birth parents, the challenges and misconceptions of adoption, frequently asked questions and more. For more than 30 years, the Diocese of Little Rock has operated Catholic Adoption Services, a non-profit, Arkansas-licensed, child placement agency and ministry of Catholic Charities of Arkansas. If you would like information about making an adoption plan for your baby or becoming adoptive parents, contact Antje Harris, LSW, director of Catholic Adoption Services, at (501) 664-0340, ext. 347
Foster Care Adoption
Teens in foster care are among the most difficult to place because of their age. Every year, many youth 18 to 21 "age out" of the foster care system without a permanent family connection. In Arkansas, nearly 700 foster care children are available for adoption. Of these, 50 percent are between the ages of 10 and 17.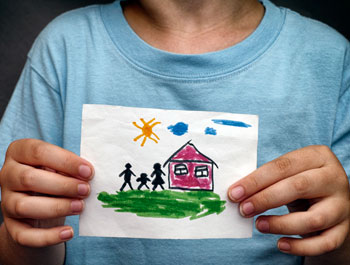 The Children's Bureau of the U.S. Department of Health and Human Services created National Adoption Month to raise awareness of the many foster care children without permanent families to love and care for them. This year's theme, "Teens Need Families, No Matter What," draws attention to the needs of older youth.
Many organizations are working to find homes for children who need them. The Christian initiative, Children of Arkansas Loved for a Lifetime (CALL), reaches out to churches, including Catholic churches, statewide to help members become foster or adoptive parents. The number of children in foster care is at an all-time high and CALL believes "the body of Christ should be first in line to take care of these children." To learn more, visit the CALL's website.
"We believe the body of Christ should be first in line to take care of these children."
The Arkansas Division of Children and Family Services will host "Fostering Hope Through Film," an event to highlight foster care children waiting to be adopted at the Ron Robinson Theater in downtown Little Rock from noon to 3 p.m. on Nov. 4. For more information about adopting from foster care or supporting this effort, visit the Project Zero website.
National Adoption Day is Nov. 18. More than 400 cities nationwide participated in the 2016 National Adoption Day to finalize nearly 4,700 adoptions of youth previously in foster care. The average wait to be adopted from foster care nationwide is three years. Organizers of this event work with policymakers, practitioners and advocates to finalize adoptions to show children that one day can be life-changing.
For more information about celebrating National Adoption Month, download the 2017 Adoption Month Calendar from the Adoptive Families website or find 43 Ways Everyone can Celebrate National Adoption Month from Adoption Network Law Center.
---