Mental illness sufferers: You're not alone
Published: May 11, 2022
The Arkansas Crisis Center offers intervention and counseling, confidentially and anonymously, links callers with resources in their area, and ultimately, works to save lives by preventing crises from becoming life-threatening. If you or someone you know needs immediate help, call (888) 274-7472. Calls are answered 24 hours per day, seven days per week. The National Alliance on Mental Illness also offers support services and treatment options that may help. Arkansas' NAMI affiliate offers a toll-free helpline at (800) 844-0381 and support groups for anyone with a mental illness who needs support. Support groups for families are also offered.
If you or someone you know is struggling, you are not alone. Two years into the COVID-19 pandemic, many people are grieving, stressed, anxious, burned out and depressed from the isolation, not to mention the mental health side effects from the virus itself. Arkansas Catholic wrote about this in its "Amid the Storm: Anxiety in 2020" special section and it still applies now. Included are helpful warning signs of anxiety and depression that indicate when you should get help. Coping skills are also included as well as spiritual support from the saints.
One of the saints who can be helpful is St. Dymphna, patron saint of those with mental illness or nervous or emotional disorders. Her feast day is May 15. The National Catholic Partnership on Disability (NCPD) offers prayer cards for her. Learn more about this saint from the website of a national shrine dedicated to her in Ohio.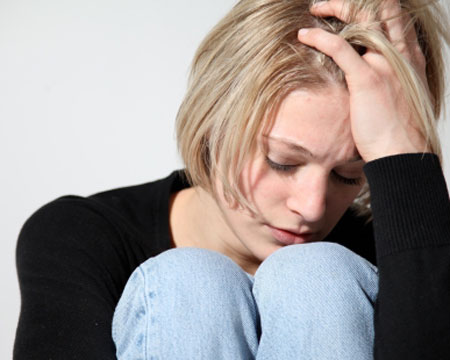 The month of May is Mental Health Awareness Month. According to the NCPD, one out of every four families struggles with some level of mental illness. "The stigma attached to mental illness forces many to hide the severity of their symptoms or those of a loved one. Many stop coming to church due to the stigma. Stigma is the single greatest barrier to people getting effective treatment. Leaders of a parish, diocese or other Catholic organizations can fight stigma by learning the signs of mental illness and reaching out to those living with the illness."
The organization offers "Each Day I will Recall that I am a Child of God" for anyone struggling with mental illness, as well as resources to help individuals and parishes grow their awareness of mental illness. It will host a virtual Mental Health Ministry Conference May 19-21 for parish leaders. Register online.
Also available is its: "Pastoral Response to Mental Illness: Resources for the Catholic Community," by the NCPD Council on Mental Illness. This document answers the questions: "Why is this important to my parish community?" "Do people with mental illness feel welcome in my parish?" and "Is recovery possible?" Other resources include: 10 facts parish leaders should know about mental illness; prayers of the faithful; and "Welcomed and Valued: Building Faith Communities of Support and Hope with People with Mental Illness and their Families," a study manual and DVD.
The Association of Catholic Health Mental Health Ministers exists to help parishes establish mental health ministries and provide spiritual support for those with mental illness and their families. Catholic dioceses, schools and other Catholic organizations also address the challenges of living with mental illness and offer online resources. Some of these include the Archdiocese of Baltimore, Archdiocese of Seattle Catholic Schools, Archbishop of Galveston-Houston and Diocese of Columbus, Ohio.
Prayer for Those Suffering Mental Illness
The following prayer is courtesy the Catholic Health Association of the United States.
"Loving God, we pray today for those who are confronted by the sadness, ambiguity and confusion of mental illness, and for those upon whom they depend for attention and compassionate care. Look with mercy on all whose afflictions bring them weakness, distress, confusion or isolation. Provide for them homes of dignity and peace; give to them understanding helpers and the willingness to accept help. We ask this in the name of Jesus Christ our Lord. Amen."
---