Mass for Life to be livestreamed Jan. 17
Published: January 11, 2021
Bishop Anthony B. Taylor will celebrate the annual Mass for Life Sunday, Jan.17 at 12:05 p.m. at the Cathedral of St. Andrew in Little Rock. The restrictions to safeguard against COVID-19 will be observed. Therefore, seating will be limited. The Mass will be livestreamed on the diocese's YouTube channel to allow more people to participate. Subscribe to the channel to get notifications when new videos are posted.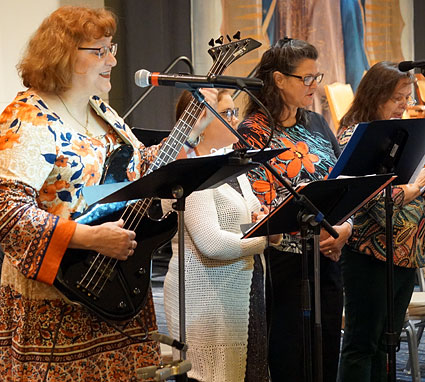 The other diocesan events normally held before the Mass have been canceled this year. These include the: Weekend for Life for teens, Hearts for Life Conference for adults, Vigil for Life and Eucharistic Procession for Life that precedes the Mass.
On Jan. 12, Arkansas Right to Life announced that the 43rd annual March for Life would not take place as scheduled Jan. 17. It has been postponed and a new date will be announced at a later time.
"This decision has been made in the interest of safety for the thousands of individuals, including elderly and disabled, and families with children who travel from all parts of the state to attend our annual march. In light of political unrest across the U.S. and reports of potential volatility at our State Capitol — combined with the ongoing high number of COVID-19 cases locally — this decision comes with much thought and consideration of all who love and defend human life in our state," said Rose Mimms, executive director of Arkansas Right to Life. "Our organization's peaceful March for Life will still happen, though not this week. We apologize to all who had already made their plans to attend."
For more information about the Mass for Life, please contact Catherine Phillips, in the Respect Life Office, at (501) 664-0340, ext. 326. To learn more about the march, contact Rose Mimms at Arkansas Right to Life, at (501) 663-4237.
Each year, these events are held to mark the anniversary of the U.S. Supreme Court's Roe v. Wade and Doe v. Bolton decisions that legalized abortion in the United States in 1973, and pray for an end to abortion and for all life, from conception to natural death, to be protected and respected. For those unable to attend these events in person, there are other ways to pray for this intention.
The U.S. bishops' Committee on Pro-Life Activities sponsors the Nine Days for Life novena from Jan. 21-29. Each day, a different intention, in English or Spanish, is accompanied by a short reflection, suggested actions, and related information. To have these sent to you automatically, subscribe to receive the novena and daily text messages. An app is available in English and Spanish. Or follow this event on Facebook.
And national events that are normally held in person are being offered virtually this year, so anyone can participate from the safety of your home. These include the national Mass, Prayer Vigil for Life and March for Life, Youth Rally and Mass for Life and the Cardinal O'Connor Conference on Life for college students.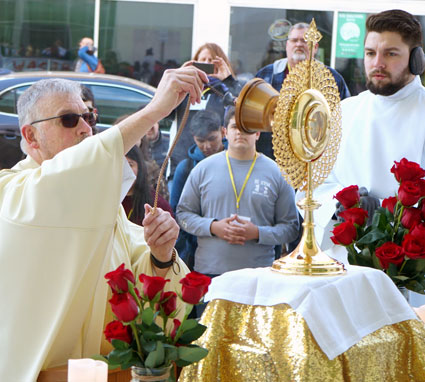 The National Prayer Vigil for Life, which includes a rosary, opening and closing Masses and prayer vigil, is held at the Basilica of the National Shrine of the Immaculate Conception in Washington, D.C. It will be broadcast as normal from 7 to 10 p.m. (central time) Thursday, Jan. 28 and from 8 to 9 a.m. Friday, Jan. 29 by Eternal Word Television Network (EWTN), but it will also be livestreamed on the basilica's website.
In addition, for the first time ever, bishops in dioceses across the country will take turns leading livestreamed holy hours every hour on the hour throughout the all-night vigil. See the schedule for this vigil on the U.S. bishops' website.
On Jan. 19, organizers of the national March for Life announced that this event in Washington, D.C. would now be a virtual-only event. Therefore, anyone who wishes to participate online may watch it live beginning at 10 a.m. central time on Friday, Jan. 29.
The Virtual Youth Rally and Mass for Life will be livestreamed on multiple platforms including Facebook from 7:30 to 10 a.m. central time on Friday, Jan. 29. Normally this event is held in person in conjunction with the national March for Life in Washington, D.C. It is free to participate. Register on the website.
The Cardinal O'Connor Conference on Life is the largest, collegiate pro-life conference in the nation, and is normally held on the day before or after the March for Life in Washington, D.C. This year, it will be held online via Zoom from 10 a.m. to 4 p.m. Saturday, Jan. 30. It is free to participate. Register online. The conference will include speakers, a panel discussion, virtual holy hour and Mass for life.
And the Day of Prayer for the Legal Protection of Unborn Children will be observed Friday, Jan. 22 as normal. We are called to observe this day through the penitential practices of prayer, fasting and/or giving alms. Learn more by visiting the U.S. Conference of Catholic Bishops or see resources to observe the day at home.
---