June youth rally to feature Steve Angrisano
Published: April 29, 2021
To register your parish, download and return this form with fee to the address provided by May 17. Call the Catholic Youth Ministry Office at (501) 664-0340 for more information.
The "Glory on the Grounds United Through Faith Youth Rally" will be held Sunday, June 6 at St. John Catholic Center in Little Rock. This event, open to incoming seventh graders to outgoing 12th graders, is the first statewide, in-person event hosted by the Catholic Youth Ministry Office since the COVID-19 pandemic began in early 2020.
The outdoor event will be held on the grounds of the offices for the Diocese of Little Rock at 2500 N. Tyler St. Parish check-in will begin at 10 a.m. The program will begin with music at 10:45 a.m. followed by a skit and opening prayer lead by the Youth Advisory Council (YAC).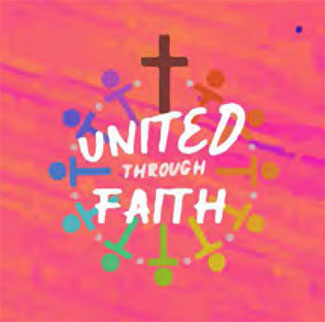 Keynote speaker will be Steve Angrisano, a nationally known Catholic musician, songwriter and storyteller. Food trucks will be available for lunch and priests will be on hand to offer the sacrament of reconciliation.
Other activities include prayer, small group discussion, skit, eucharistic procession and adoration. Father Jeff Hebert, who will become diocesan vocations director on June 15, will celebrate Mass at 5 p.m. He will also serve as chaplain for youth and campus ministry. The event concludes with the installation of the 2021-22 YAC and farewell to outgoing seniors.
The cost is $25 per person. Youth should register through their parish. Parishes should return the registration form with fee to the address provided by May 17. For more information, e-mail Trish Gentry or call her at (501) 664-0340, ext, 418.