Come: Celebrate Easter Triduum with us
Published: March 26, 2018
Holy Week Schedule in Arkansas
Click on the link above to see the Easter Triduum schedule for Catholic parishes across the Diocese of Little Rock. Every effort was made to ensure accuracy. Consult a parish directly for last minute changes. If not listed, please
contact the parish
.
The word, "triduum" (TRIH-du-um) comes from the Latin word meaning, "three days." The Easter Triduum celebrates the three days of Christ's passion, death and resurrection, the most sacred time of the liturgical year. It begins at sundown on Holy Thursday, reaches its high point at the Easter Vigil, and concludes with evening prayer at sundown on Easter Sunday. It is also known as the Sacred Triduum or Paschal Triduum.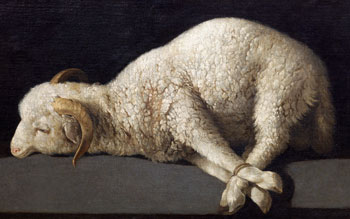 The liturgical celebrations of the Easter Triduum are rich in symbolism and flow from one to the other in a seamless way. They are "one day unfolding for us the unity of Christ's Paschal Mystery," according to the U.S. Conference of Catholics Bishops. And because of this, Catholics are encouraged to participate in all three days of triduum. For details about each day of the triduum, see Holy Thursday, Good Friday, Holy Saturday or Easter Sunday.
Bishop Anthony B. Taylor will celebrate Easter Triduum at the Cathedral of St. Andrew in Little Rock. This includes the Mass of the Lord's Supper on Holy Thursday, March 29, at 6 p.m.; the Good Friday Passion of the Lord, March 30, at noon; and the Easter Vigil Mass on Holy Saturday, March 31, at 8 p.m. Easter Sunday Masses at the Cathedral will be celebrated April 1 at 8:30 a.m. and 12:05 p.m. Arkansas Catholic published the Easter Triduum schedules for Catholic parishes across the Diocese of Little Rock. Visit this list to find events for the parish near you. If your parish is not included, please contact the parish directly. ALL are welcome.
For more information, see Our Sunday Visitor's extensive Guide to Holy Week, which explains how the Church's celebration of the triduum evolved over time as well as the origins of coloring Easter eggs, why we decorate with Easter lilies and bless Easter baskets. This resource is also available for download. To teach your children about this celebration, see Triduum Family Activities or go to this list of resources from the Catholic Toolbox blog.
---