Arkansas Catholic to go to France in 2019
Published: March 22, 2018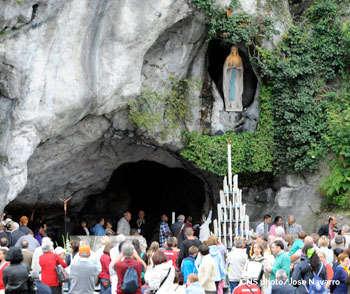 Arkansas Catholic is hosting a 12-day pilgrimage to see the shrines of France during Lent in April 2019. Pilgrims will visit Lourdes, Paris, Lisieux and Normandy landing beach. Father Tony Robbins will be the spiritual director.
The cost is $4,959 per person for double occupancy. This includes lodging, airfare breakfast and dinner, entrance fees to scheduled sites but does not include tips, beverages and insurance. A $600 deposit is required at the time of registration. Final payment is due by Feb. 1, 2019. This is a $100 discount for reservations by May 14.
An informational meeting will be held at 3 p.m., Sunday, May 6 at St. John Catholic Center in Little Rock. RSVP for the meeting at frenchpilgrimage2019.eventbrite.com. For details or to sign up, visit arkansas-catholic.org or call Kathy Primm at Sue Smith Vacations at (501) 771-0987.