St. Leo the Great University Parish - Russellville
Mass Schedule
| | |
| --- | --- |
| Sun. | 11:30 a.m., 7 p.m. (Visit stleosatu.org to confirm Mass times/location) |
| Holy Days | As announced |
Confession
Sun. 11 a.m., 6:30 p.m.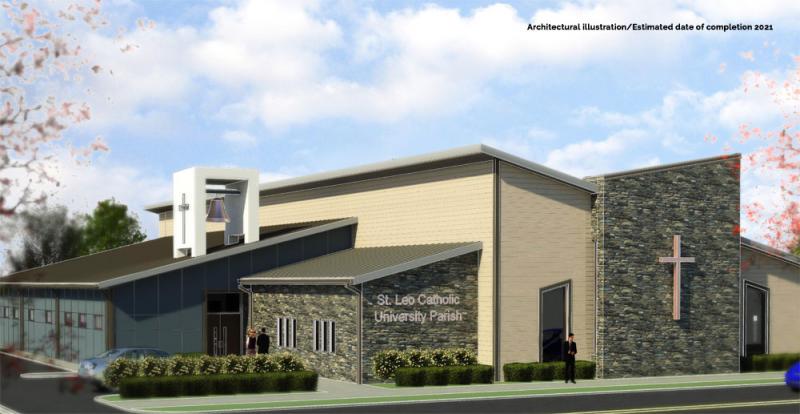 St. Leo the Great University Parish
Russellville (Pope County) - River Valley Deanery
Location:
Rothwell Building, Room 138, 106 West O St.
Russellville AR 72801
Mailing Address:
P.O. Box 9033
Russellville AR 72811
(479) 968-8249
stleosatu.org
stleoatu@gmail.com
This is a personal parish (Code of Canon Law, Can. 518) with a unique mission of serving the college students, faculty and staff at Arkansas Tech University in Russellville.
Masses are temporarily being celebrated on campus in the Rothwell Building, Room 138 at 106 West O St. while a new campus ministry center is being built at 509 W. L St., and is scheduled to be completed in early 2021. In the meantime, please visit stleosatu.org to confirm Mass times and location.
Pastor
:
Fr. Ernest Hardesty
Director: Pat Buford (stleoatu@gmail.com)
Development: Mary Corkins