Submit your events to our calendar
Published: October 16, 2015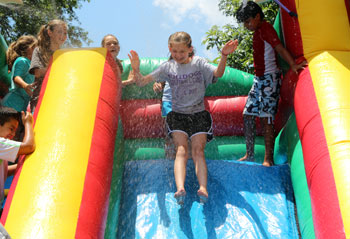 Are you planning a parish festival or school fundraiser and want to get the word out? If so, you are welcome to submit your events to this website. We list Catholic events in Arkansas where the public is invited. The following are examples of events we will list:
Parish, school, religious or any Catholic organizational events

Lenten and Advent missions and activities

Conferences and retreats hosted by the diocese, parishes, retreat houses or religious orders

Major parish or institutional anniversary events

Retreats, festivals, fundraisers or feast day events
Events and activities that are closed to the public or are not likely to be attended by those outside the parish, school, religious or organization's community will not be listed on our calendar. Examples of these include:
Parishioner or student birthday parties

Baptisms, first Communions, confirmations or weddings

School Masses, field trips, organizational meetings closed to public
All submissions to our calendar are reviewed before being made public. Event details may be edited for style, clarity and spelling. Please allow up to five days for your submission to be posted. Submit an event.
If you have a question about our calendar policy, contact us.