Nominate business leaders living by faith
Published: July 11, 2018
Arkansas Catholic is looking for nominations of business professionals in Arkansas who stand out for their faith-driven leadership at their business or nonprofit organization. The newspaper will highlight Catholic leaders whose business practices reflect the teachings of Christ and his Church. The Leading with Faith profiles will appear in the Oct. 13 issue.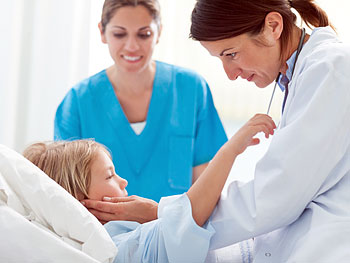 How do you know who's a Leader in Faith? Here are some ideas:
Maybe you see it in the way they treat their employees and customers.

Maybe they assure a living wage and benefits for their workers.

They may be role models or mentors to their team or others in the community.

Their business may be active supporters, in cash or in kind, of the Church or community.

Maybe they use their professional skills to volunteer in extraordinary ways.

They may have persevered by faith in the face of personal or professional struggles.
Nominate any active Catholic business professional working in Arkansas who displays faith, morality and ethics in their workplace online by Aug. 3. The nomination form may also be printed off and mailed in to: Malea Hargett, Arkansas Catholic, P.O. Box 7417, Little Rock, AR 72217. For additional information, e-mail Malea Hargett or call her at (501) 664-0125.