Ministry to offer reflection on the Eucharist
Published: November 2, 2015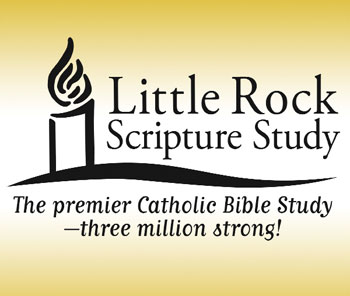 Little Rock Scripture Study (LRSS) will host three days of reflection on the Eucharist in November. Cliff Yeary, associate director, will speak from 12:30 to 4:30 p.m. Saturday, Nov. 7 at Holy Rosary Church in Stuttgart and Sunday, Nov. 15 at St. Mary Church in Hot Springs.
Yeary will discuss "The Bread of Life, A Feast of Biblical Reflections on the Eucharist." To attend the Stuttgart event, call (870) 673-4144. To attend in Hot Springs, call (501) 623-3233. Also on Nov. 7 from 12:30 to 4:30 p.m. Father Mike Walsh, CM, pastor of St. Anne Church in North Little Rock, will lead a similar day in Spanish at St. Edward Church in Texarkana. To register, contact Deacon Angel Guzmán at (870) 772-1115.
LRSS is an internationally recognized ministry that provides Catholic Bible study materials in English and Spanish to help adults encounter Christ in a personal way, apply core biblical teachings to daily living and increase commitment to the believing community.
Prayer, study, small group faith sharing and integrating lectures provide the framework for these Bible studies. LRSS staff also offers workshops for parishes as well as retreats and an annual Bible Institute for individuals seeking to grow their faith and knowledge of Scripture. For more information, visit Little Rock Scripture Study.