Saturday, Jan. 26, 2019 - Sunday, April 7, 2019
Location: St. Mary Church - Siloam Springs
Contact: Sr. Sister Silvia Garza, MCP
Phone: (501) 664-0340, ext. 364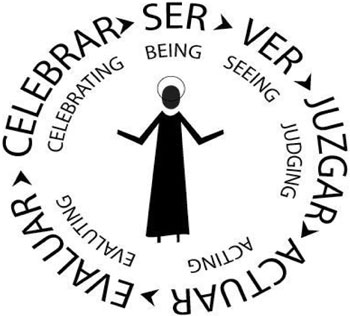 Youth and single young adults ages 16 and older are invited to participate in the Formation Course in Hispanic Youth Ministry, an eight-course training program presented in Spanish, certificated by the Institute for Faith and Life and sponsored by the diocesan Hispanic Ministry Office.
These weekend workshops will be held from 8 a.m. on Saturdays to 5 p.m. on Sundays on the following dates: Jan. 26-27, Feb. 16-17, March 9-10 and April 6-7. Courses will include: Introduction to Youth Ministry; Jesus: Center and Goal of Youth Ministry; The Sacraments and Christian Living; Maturation Process as Persons; The Young Church of Today and the its Mission Among Young People; Processes, Methods and Techniques for an Effective Youth Ministry; Fundamental Principals of Ministry Planning; Spirituality of Young People in Youth Ministry; and Retreat of the Vine Dresser.
For more information, contact Sister Silvia Garza, MCP, associate director of Hispanic youth ministry, at (501) 664-0340, ext. 364.