Timeline
Parish Pastoral Planning: 2009-2010
Deanery Pastoral Planning: 2010-2010
Diocesan Pastoral Planning: 2011-2012
Pastoral Planning Process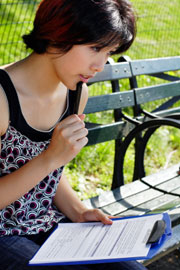 Goal
For each parish, deanery and diocesan office to effectively carry out the mission of the Catholic Church. Each parish, deanery and the diocese will create a list of priorities to implement over the next five years.
Overview
The Pastoral Planning Process was started by Bishop Anthony B. Taylor in March 2009 and will continue through 2012. The process is starting in each parish, which will write a five-year plan. Pastors and lay leaders in each parish will then gather in their deaneries in 2010 to write a Deanery Pastoral Plan.
All of the input and statistics gathered at the parish and deanery levels will be given to the Diocese of Little Rock, where a diocesan plan will be written with the assistance of the deans (regional priest representatives) and diocesan directors.
Documents to Download
These documents were modified from the Quest 2000 plan used by the Archdiocese of Oklahoma City.
1. A Model Parish: (PDF file) The purpose of the Model Parish document is not to pass judgment on any parish or pastor, but rather to reach a consensus regarding our usually unspoken assumptions of what the model parish would look like, if there ever were one. In this way, we will be working with the same set of assumptions and priorities regarding desirable goals as we strategize for the future.
2. Parish Self-Study: (PDF file) The self-study is to be used in concert with the Model Parish document as it establishes a set of assumptions on which to evaluate parish life and strategize for the future. This document will be modified and completed by each parish team.
3. Parishioner Input Questionnaire: (PDF file) This document is also called the Membership View. Each adult in the parishes will be asked to fill out one of the questionnaires to help the parish in writing its own five-year plan.
Timeline
Parish Pastoral Planning: 2009-2010
Deanery Pastoral Planning: 2010-2010
Diocesan Pastoral Planning: 2011-2012