School of Spiritual Direction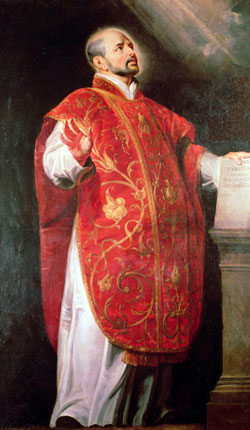 The School of Spiritual Direction is a three-year bilingual program at St. John Catholic Center in Little Rock. Students may be clergy, religious or laypeople. Classes are held in English and Spanish once a month from September to June on a Friday night and all day Saturday.
The first two years focus on academic classes on spirituality. The final year is a practicum where the students are supervised while they meet regularly with their own spiritual "directees."
Twenty-four new spiritual directors were certified through in June 2016. They were part of the first class of the School of Spiritual Direction. A new class will begin in the fall of 2016. For more information, contact Father Erik Pohlmeier in the Faith Formation Office.
Mission Statement
To provide a formative program of spiritual direction in the Ignatian spiritual tradition, using the contemplative-evocative method, that enables people of the Diocese of Little Rock to respond to God's call to the ministry of spiritual direction, and receive ongoing formation and supervision.
Goals
To provide participants with an understanding and experience of Ignatian spirituality, helping them in their personal spiritual growth.
To train, form and certify graduates through spiritual formation and education so that they can provide spiritual direction to the people of the diocese.
To provide ongoing formation and supervision for spiritual directors in the diocese.
Must have a call to spiritual companionship with others
Must have a willingness to discern this call with a spiritual director
Must be in spiritual direction with a trained director for at least one year
Must have a minimum of 10 credit hours of theology with a focus on: introduction to Sacred Scripture; introduction to theology; and Christology (Attending the first year of the Little Rock Theology Institute, seminary or diaconate formation will meet this requirement.)
Must be at least 35 years old at the start of the program